New Parker Store in Mt. Pleasant
Parker Store in Mt. Pleasant
560 W Pickard St, Mt Pleasant,
MI 48858
Mon

8 AM - 5 PM

Tue

8 AM - 5 PM

Wed

8 AM - 5 PM

Thu

8 AM - 5 PM

Fri

8 AM - 5 PM

Sat

Closed

Sun

Closed
Are you in charge of keeping your company's machines up and running?
If so, Depatie is here to help!
We have been one of Michigan's original Parker Distributors since 1956! Our new store in Mt. Pleasant is stocked with a full line of pneumatic and hydraulic Parker parts and fittings to keep all your fluid power needs fulfilled. Plus, our experienced staff can help with repairs, designs, assembly, and testing/validation--all tailored to industry best practices.
Stop struggling to find the right parts for your equipment when Depatie has it all in one convenient spot! With us on your side, repair time will be reduced drastically, allowing operations to flow smoothly again quickly; no more stress about any unplanned downtime due to part shortages or incorrect fittings used.
Visit our store in Mt. Pleasant today or contact us directly if you have any questions about how we can assist with every facet of fluid power parts, maintenance & servicing!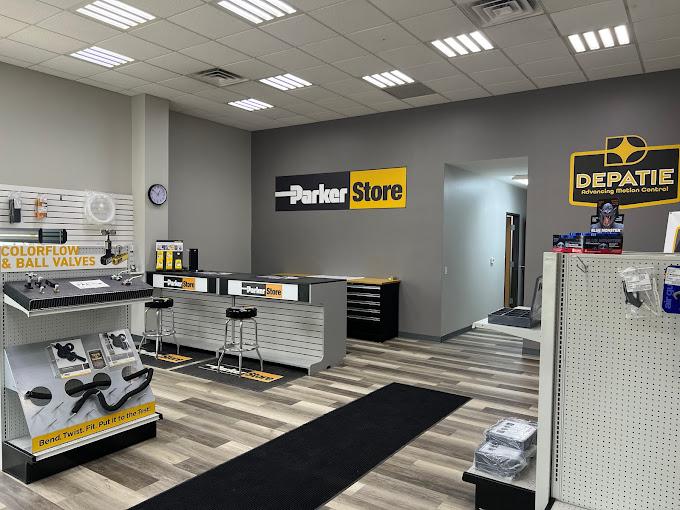 Pneumatics:
Depatie offers a comprehensive range of valves, cylinders, air preparation units, sensors, and switches. Our extensive stock ensures prompt availability, or we can swiftly fulfill your specific requirements through quick ordering.
Hydraulics:
Whether your needs lie in mobile or industrial applications, Depatie provides a wide array of reliable products. Our offerings include valves, pumps, motors, cylinders, and more, ensuring comprehensive coverage for your hydraulic system requirements.
Hose & Fittings:
Regardless of your media or pressure specifications, Depatie offers an extensive selection of high-quality products to swiftly restore operation to your machinery. Our stock includes fittings and adapters, or we can assemble hoses promptly while you wait.
Service and Repair:
Depatie specializes in servicing and repairing hydraulic equipment. Our expertise spans hydraulic pumps, valves, cylinders, and other components. Rest assured that our skilled technicians can promptly diagnose and resolve issues to restore optimal functionality.