Have a question for one of our Hydraulic Power Unit Specialists? Click HERE to get in touch with us!
EXPERTISE
Backed by decades of experience, our fluid power engineering team takes the time to listen, explore and partner on a design plan that optimizes both value and quality. Our team draws from their experience engineering solutions across diverse industries including Automotive, Utilities, Manufacturing, Agriculture, Mining, Aerospace and more to ensure only the best technology and practices are brought to your project.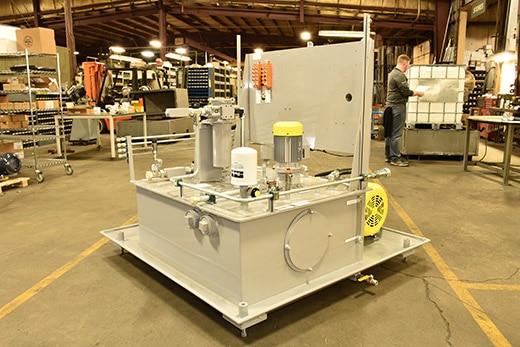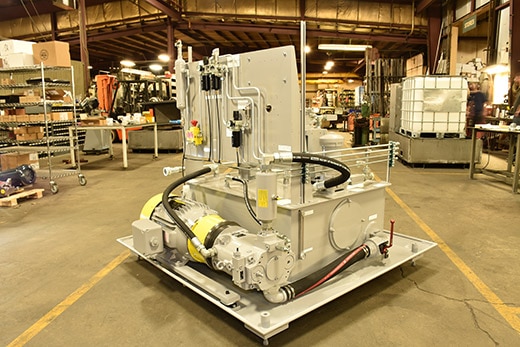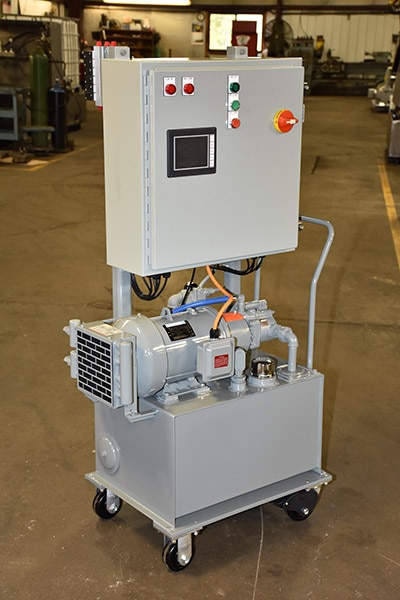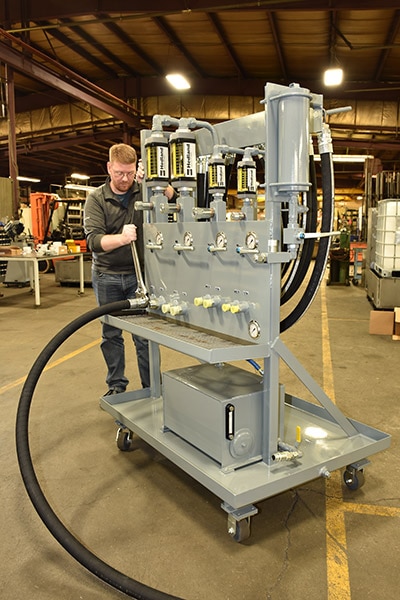 PERFORMANCE
Advanced testing capabilities including pressure, flow, sound and vibration ensure your unit is ready to perform efficiently to your specifications before it leaves our facility. Motors ranging from 115 volt single phase to 575 volt three phase are all soft-start tested in house.
CUSTOMIZATION
From the ground up, our power units are designed to meet or exceed the requirements of your specific application. With experience across a wide variety of applications, we take pride in creating unique, innovative solutions that go above and beyond for your business.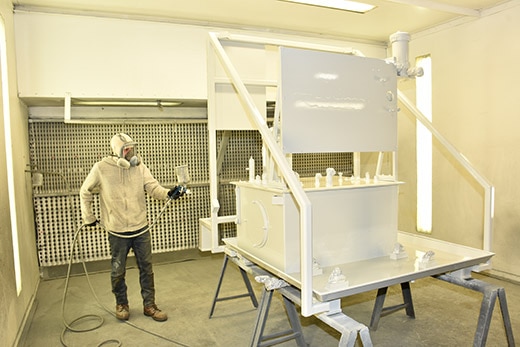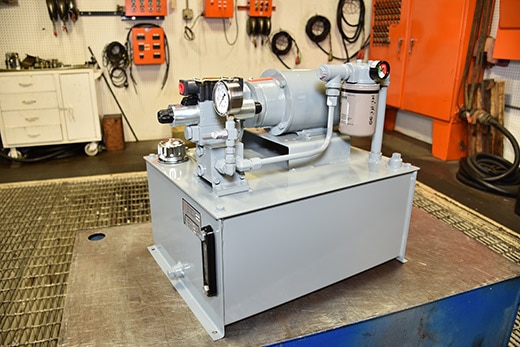 RELIABILITY
Built to last, our power units are constructed using advanced welding technology and in-house fabrication, combined with quality components sourced from reputable suppliers — all executed by an experienced team dedicated to your build.